Life is too short not to enjoy it.

How you see the world is your choice.

Make good choices.
Be kind. Live well.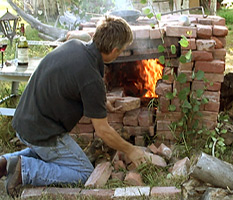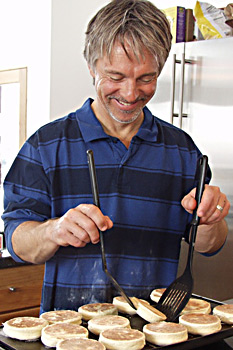 Don't have time for your fruits and vegetables?
Here's a fast and easy way to get the nutrition that you may be missing.

Science has shown us how getting full-nutritional value from our foods can help with everything from cancer to acne.

Do you want:

more energy
better sleep
clearer thinking
greater fitness
happiness

Anton at age 56

- read more -



In the News:
---
LIKE me on Facebook
---
Follow me on Twitter.
---

Subscribe to our YouTube channel!
Our YouTube subscriptions are free.
Please help us raise our ratings as we promote the show to receive better support from our sponsors!
Please subscribe today.
---

"Feeding Body, Mind & Soul."
This is a book you won't be able to put down.
Lively conversations with some of today's greatest thinkers are presented in interview format. It's one of those books you will want to share with everyone you know. Watch the lights go on and your life change dramatically overnight - forever! There is no other book like this.
Available on Amazon as well as a Kindle version.

---
December 2014
Cooking With Anton in Boston
After two years of being off the air, Cooking With Anton began filming in Boston this past November!



---
---
A Trip Down Memory Lane
Some of the key moments along the way in the history of the show:

---
---
Saturday, July 13, 2011

"Cooking In The Dark" with Claudia Folska

Claudia loves to cook and will show you an amazing new way to look at cooking - since she is blind. We will be filming a new episode of Cooking With Anton with Claudia in August 2011.

---
Saturday, June 4, 2011


Anton & Anton - pt 1
Anton & Anton - pt 2
Guests Patricia Faust and her son, Anton, talk of food and aging out in the orphanages in Kazakhstan and the Motherless Youth Opportunity Foundation.
Part 1 of 2.

---
Thursday March 17, 2011

Green St. Patrick's Day Food
Eat green this st. Patti's Day - without using any food color! Naturally green-colored food recipes that let you "eat green" for the planet, as well!

---
Saturday, February 26, 2011
Gretl makes her famous Apple Strudel in this excerpt from a 1972 German television film of skiing in the American West.

---
Tuesday, January 18, 2011


The Quantum Monk, Greg Mooers Montana and his wife Tamara did a show with us making Monk Cakes. Greg was a quantum physics engineer who became a monk for 8 years and now, he and his wife Tamara teach others how to change the direction of their lives by finding their heart virtue!

---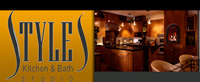 Cooking With Anton filmed at the state of the art kitchen at Styles Kitchen & Bath in Basalt, Colorado duriung Styles annual Grill-Off Grill Chef Competion.

---

Anton gives us a bit of his history and about the show, his Mom's restaurant, his set design career, shows off the kitchen and house and more in a video interview with Jillian on her website Aspen Real Life.

---


Cooking With Anton is being broadcast on cable channel 19, "TV Aspen",
7 days a week from 6:30-7:00 pm.
---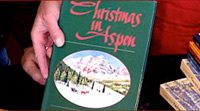 Cooking With Anton will be giving away 10 FREE copies of local Aspen author Jill Sheeley's cookbook, Christmas in Aspen. Watch episodes with Jill being aired currently (or see them on our YouTube channel) for clues to recieve your free copy!

---
Meet Your Meat
You'd better sit down for this one.
If you must eat meat, there are viable alternatives to industrially raised meat including free-range and wild, but you must be responsible for what you know.

Would you turn a blind eye if you knew someone was abusing one of your children? Why would you turn a blind eye to the nightmare of industrial meat?

If you can make it through this video from start to finish and still eat industrial meat with praise and gusto, go for it. Either way, I hope you have the nerve.
---
Facebook Fan Page
Join our Facebook Fan Page for more news and regular updates!
Cooking With Anton is being broadcast on cable TV, "TV Aspen", 7 days a week from 7:00-7:30 pm.
---
Thursday, September 9, 2010
My book entitled, Eating For Success, is being produced in tandem with the show. The book consists of interviews with extremely successful people to see how food figures into their lives and their overall success. As T. Harv Ecker says, "How you do anything is how you do everything."

These remarkable and enlightening interviews will also be available online for CWA members in late 2010.
---
Sunday, June 20, 2010
Anton has been enjoying the Food & Wine Classic in Aspen, Colorado the last three days where he met Chefs Morimoto and Mario Batali, and the ever-wonderful Jacques Pepin and his lovely daughter, Claudine. Three days of the creme de la creme in one of the world's most beautiful settings! Watch the video on our YouTube channel or on this site by clicking the Shows link above.
---
Good Reasons to eat locally and organincally:
---
Is your food killing you? Is it killing your children?

click image to view Jamie speaking at TED in Long Beach, Feb. 2010


---
Fri. April 9, 2010
It was a joy filming with Diana Stobo in our virtual kitchen. With Diana in San Francisco and me on my ranch outside Aspen, bound live by the internet, we prepared a delicious lunch together.

AC/DC - Anton's cooking, Diana's Cooking
Anton prepared a few delicious items. Diana then showed us her healthy alternative.
Both cooks use fresh foods in their kitchens, but even when it is fresh, some foods are better than others.
Stay tuned. The episode is in the cutting room and will be posted shortly.
---
Sat. March 20, 2010
We will be hosting our first virtual guests starting in April.
Thanks to modern technology, some of my guests in far-away places will be able to cook with me without either of us leaving our own kitchens.

Our first guest will be the fabulous Diana Stobo, holder of the secret of the fountain of youth.

Diana will be in San Francisco and I will be on my ranch outside Aspen as we prepare this delicious lunch together.
---


Fri. Feb. 12, 2010
Our Valentine's special with Jill St. John and R.J. Wagner is a hit! We have had a flood of emails and our YouTube posting of the film has had an incredible number of views in just the first few hours of being posted.
Many thanks to all who made this episode possible.
---
Wed. Feb. 3, 2010
We just finished taping our Valentine's special with Jill St. John and R.J. Wagner. The gorgeous "Jill St. John Cookbook" (pub. 1987) with photos by David Marlowe, set a new standard in cookbooks that we take for granted today.

This rare out-of-print cookbook is a collector's item that sells for a premium on Amazon, when it can be found.

When Julia Child was doing a show on celebrity chefs, Jill was invited and became a regular with her own segment which ran for many years on ABC-Tvs Good Morning America.

R.J. just published his memoirs in the New York Times best-seller, "Pieces of My Heart" , in which he opens his giant heart to "share the romances, the drama, and the humor of an incredible life" (Harper Collins.)

You will be hard-pressed to find a more warm-hearted, fun and generous couple than Jill and R.J. Thanks, dear friends!

Special thanks also to Emmay award-winning cinematographer, Greg Poschman and sound man, Kevin Padden.
---
Thurs. Jan. 21, 2010
We are busy collecting our recipes and outlining the shows for 2010. Ski Tv Aspen wants us to make 2 minute shorts that they can intersperse throughout their broadcast days beginning this summer. Guests are flying in for taping. We are discussing plans to test a virtual guest episode AND
we are in preparation for the publication of a hard-cover cookbook later this year!
---
Thurs. Dec. 17, 2009
Local Ski Tv Aspen, cable channel 17 continues to air our shows to rave reviews.
We will be focusing more on the short informative sequences this month, with a lot of shows aimed at the holidays.

We're continuing to film as we prepare for the new year. We have spoken with locals Jill St. John and RJ Wagner as potential guests on the show. Jill wrote an incredible cookbook that we would like to share with you.

We have posted a number of holiday recipes and are re-organizing the staff and office to streamline the work-flow. Each aspect of this project, the cookbook, the website and the Tv show is a huge project on its own.

---
Wed. Nov. 18, 2009
Local Ski Tv Aspen, cable channel 17 has been airing many of the shows already with great success. Guests are being recognized and hailed on the streets to shower them with praise. The response has been incredilbe! People are loving the flavor of the show. Channel 17 has commissioned a new round of shows including shorts and features.
---
We're continuing to film as we prepare for the coming holiday season. Local best-selling author, Jill Sheeley spent a day taping some of the fabulous recipes from her cookbooks with us. Jill has given us 10 of her books, "Christmas In Aspen" to give away to you for an upcoming promotion. Stay tuned!
We have posted our first sample recipe so you can see how beautiful and easy to read the recipe section will be.

---
With 32 tapes in the can, besides filming and cooking, Anton is very busy editing this coming season's episodes!
See them this winter on Ski Tv Aspen, cable channel 17.
---
Tu. Sept. 29, 2009
First test episodes aired on Ski Tv Aspen.
All systems go!
---
October, 2009
In October we have been filming like crazy. Included are episodes harvesting autumn fruits and vegetable, preparing fresh pressed duck, lamb, soups, breads, etc.

In September we finished shooting a wine and cheese episode where set designer, Colin Irwin (Saving Grace, Reba, etc.) and his business partner David (Curds & Whey Cheese Specialty Shop in Portland) flew in from Los Angeles just to do the show.

Broadway Scenic Artist and local eccentric, Ziska Childs came with a spectacular 25 year old (1985) bottle of Cuvée Comtesse Madey French Burgundy (Tête de Cuvée), and a 1995 Château D'Issan Margaux.

I fired up the brick oven out back and made fresh baguettes. It was astounding, to say the least. (It's in the editing room right now.)

Guests already scheduled for the show include Aspen locals (some celebrities), while other scheduled guests are flying in from Los Angeles, Toronto, San Francisco, Seattle, Boston, New York and Denver. This promises to be a very exciting year!




---
Come on in.
Today we're Cooking with Anton!
Eating For Success - Feeding Body, Mind & Soul
Is there a connection between the food you eat and the health of not only your body but your brain and the very potential for your success in health, relationships and even your material well-being?
Could something as simple as the food you choose be the last thing standing between you and the life of your dreams?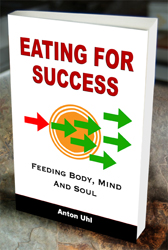 Copyright ©2012 by Anton Uhl

Re-awaken your Passion & Joy
Your manner and presence are infectious.
Be among those who spread joy and gratitude.